Blackfoot Kennel - Litter B
German Shorthaired Pointers
Each puppy will have a NAVHDA registration

5 Generation Pedigree
8 Generation Genetic Profile

Sire: Intl CH VC Outlander Git 'R Done, MH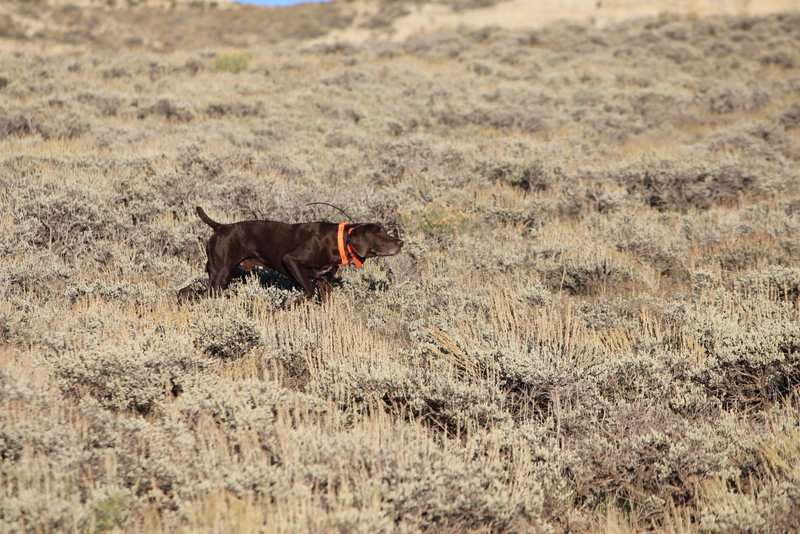 Dam: VC Sharp Shooters Big Nose Kate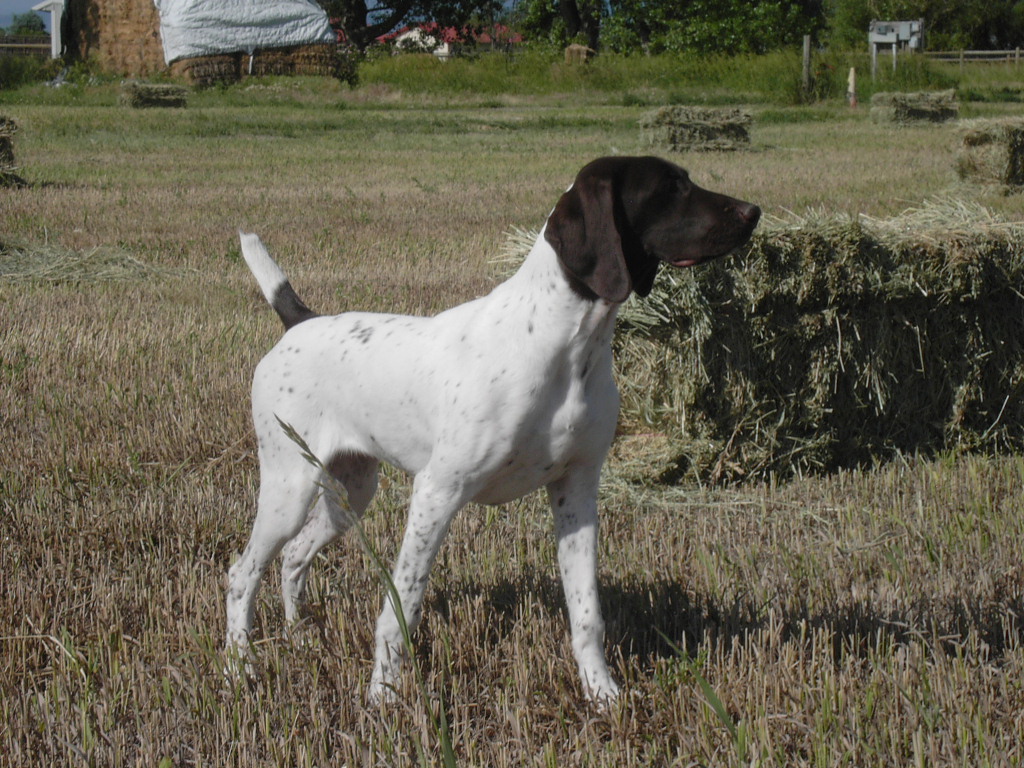 11 of the 14 dogs in the three generation pedigree are NAVHDA Versatile Champions. This breeding will produce cooperative dogs with strong prey drive, desire to point and retrieve. Both parents are wonderful house dogs and great with kids, people and other dogs.
Cooper, INTL CH VC Outlander Git 'R Done, MH, finished his Master Hunter at 23 months passing 6 of 7 in three weekends. He was a NAVHDA Utililty 204 Prize 1 at 26 months and achieved a maximum 200 points the following year at the Invitiational. Cooper is an incredibly cooperative and honest dog. He's easy going and relaxed in the house. Cooper's first litter received a Natural Ability award.
Kate earned a 195 Prize 1 in the Utility test at two and half years old and passed the 2013 NAVHDA Invitational. She is a hard charging dog with tons of style. She is incredibly affectionate and loves people. Please contact or call 303.807.3335 for more information. Price is $1000.